Hetty E. Carraway, MD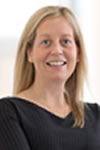 Staff Physician
Hematologic Oncology and Blood Disorders
Taussig Cancer Institute, Cleveland Clinic
Cleveland, Ohio
---
Dr. Hetty Caraway received her medical degree from the University of Massachusetts Medical School in Worcester, Massachusetts. She completed her internship and residency in internal medicine, and her fellowship in medical oncology at Johns Hopkins University in Baltimore. In addition to her medical training, Dr. Carraway earned an MBA from the Carey Business School at Johns Hopkins University in the Business of Health. She is currently a Staff Physician at the Taussig Cancer Institute in the Division of Hematologic Oncology and Blood Disorders at the Cleveland Clinic.
Dr. Carraway is American Board of Internal Medicine certified in medical oncology and internal medicine. She is a member of numerous professional organizations including the American Society of Hematology (ASH), American Association for Cancer Research (AACR), American Society of Clinical Oncology (ASCO), Eastern Cooperative Oncology Group (ECOG), SWOG, and the America College of Physicians, among others. Dr. Carraway has co-authored numerous peer-­reviewed publications, review articles, editorials, abstracts and book chapters. She is nationally sought for her expertise in hematologic malignancies. As a translational clinical scientist, Dr. Carraway's research is focused on experimental therapeutics of acute leukemias and myeloproliferative diseases.
Last modified: April 12, 2022
Authored Items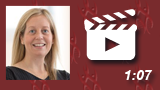 Do I need to re-test patients at relapse who had an IDH mutation at diagnosis?